The first sip of
wine

will
make a lasting impression

That is what Deluxe Quality stands for.
Our Commitment

To Provide Best Quality and Value
Working hard pays off when the goal is driven by quality.
St. Eva Hill Is


A Boutique Vineyard

We embrace the entire process of making wine starting with the ground up.
St. Eva Hill Vineyard is part of the Paso Robles Estrella District, a Regional American Viticultural Area, or AVA. This region has grown to over three times the size of Napa with over 200 wineries and vineyards in the area. St. Eva Hill Vineyard is located in San Miguel, California whose neighboring city of Paso Robles is known as "the other Napa". San Miguel is also home to the Mission San Miguel Arcángel, a National Historical Landmark, founded on the 25th of July, 1797. The temperature ranges from as low as 25 Fahrenheit, to as high as 110 Fahrenheit. During the growing season for grapes it is common to see a 50-degree daily temperature differential.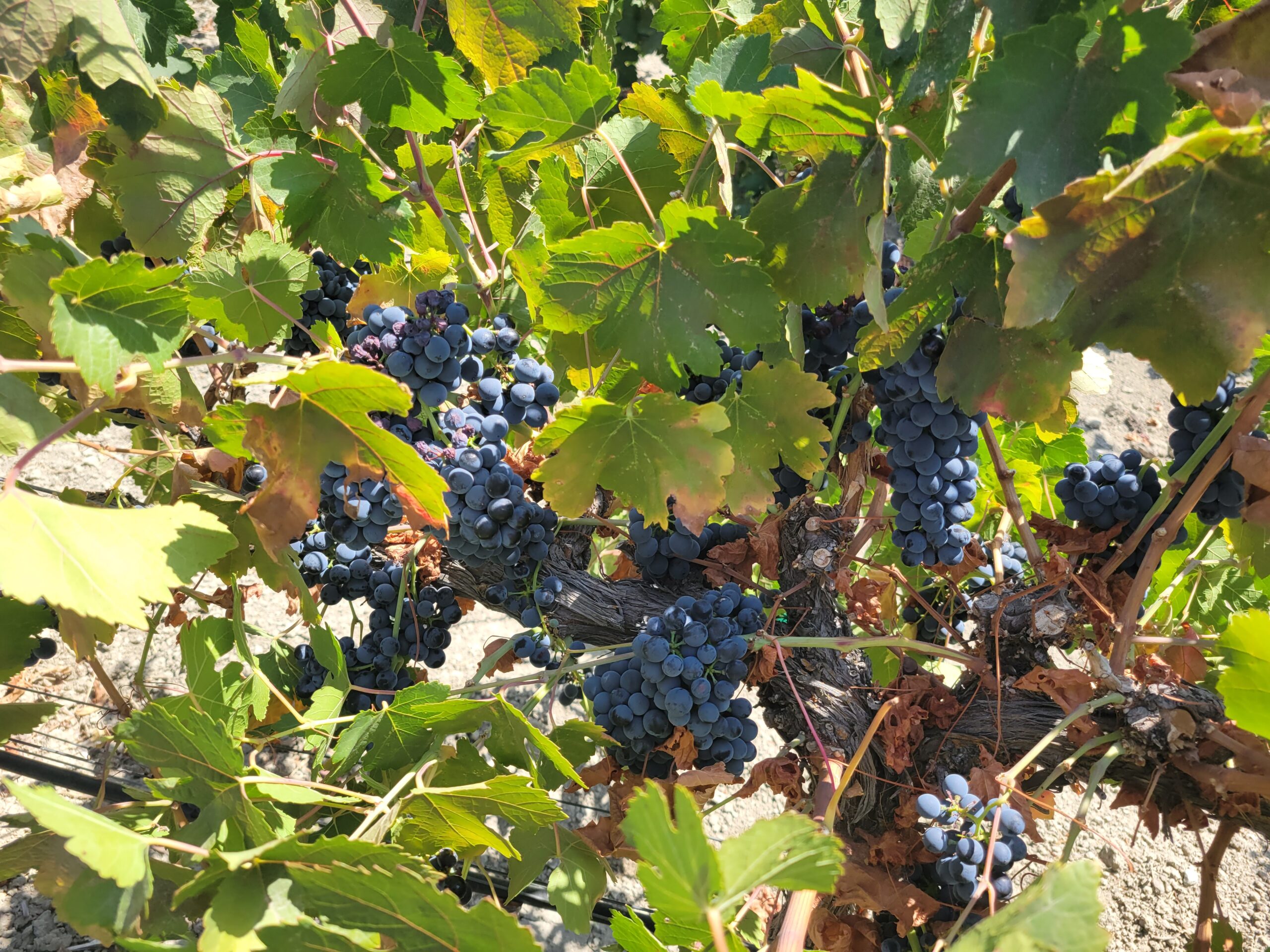 St. Eva Hill is a small boutique vineyard where the grapes are hand-picked and cared for meticulously. The soil on the hill is alluvial clay; elevation about 1150 feet. This climate is perfect for growing red Bordeaux style grapes. The combination of dramatic temperature changes, rich soil, and ocean breezes make this an exceptional wine producing location. We produce high-quality wines that are typically small lots aged in oak barrels. The goal is to provide the best quality and value direct to the consumer through private and reserve lines.
*PLEASE NOTE: YOU MUST BE 21 YEARS OLD TO USE THIS SITE. If you are younger than 21, you are prohibited from using our Site. We do not sell alcohol to persons under 21. By using our Site, you represent and warrant that you are 21 or older. You are responsible for complying with applicable laws and ensuring that your access to our Site is legal in your country of residence.
ABOUT
St. Eva Hill Vineyard's Owners
Dan and JoCeal, first drove onto the property, they each had a heartfelt sensation that this was what they had been searching for. They had driven up and down the West coast from Washington throughout California for over two years searching for the perfect place to call home. The move was from Ventura County where they lived for over 30 years. Their passion and background are quality driven as they have been behind the scenes auditing processes for the past twenty years ensuring whatever is produced meets and exceeds requirements and expectations. They do not settle for meager results; they look for excellence, which is why this boutique vineyard was such a great fit. It is the perfect place to embrace the entire process of wine making from the soil on up.
Read More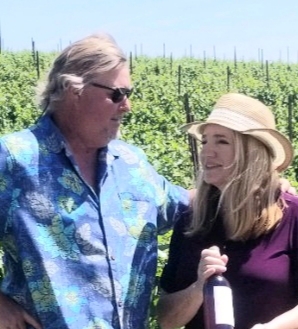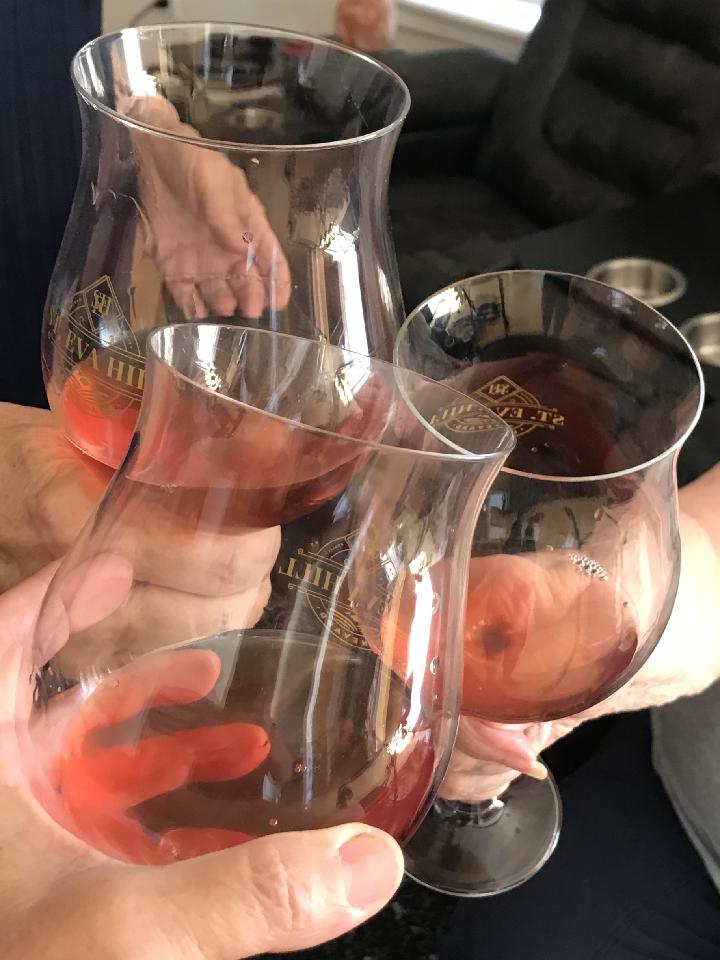 WINE CLUB
What Members Can Expect
Our members are very special to us. You can expect a special thank you gift and additional discount on all merchandise purchased. Wines can be picked-up at our storage facility or delivered to your doorstep twice a year; your choice.
Private reserve wine will be offered to wine club members only before anyone else. These are limited offerings that will sell-out quickly.
This is not an order page. You must first complete the information below to select which club level you select. Once you are a confirmed as a new member you will come back to the website, click on the SHOP tab and select WINE. In other words, you are shopping for wine and this is the page you need to be on: https://live-saint-eva-hill.pantheonsite.io/wine/. Your order will then be processed. You can always change or update your personal information but please try to use the same email address which is how the system identifies you and the corresponding discount. If there isn't someone
over 21 available to sign for the wine shipment the delivery service will leave a tag. You may want to consider shipping to a business address or another location that may be more convenient. Shipments are scheduled for the spring and once again in the fall. However, once you become a member you are eligible to receive your discount on all subsequent wine orders. You are also allowed to purchase wine as a gift and have it sent to another location, but please make sure they are aware of the signature requirement.
BUD BREAK
2 Bottles
15% Discount
HARVEST
6 Bottles
25% Discount
VERAISON
4 Bottles
20% Discount
CELLAR
12 Bottles
30% Discount
Read More

Stay 'in the know' on all our exclusive sales, surprise discounts, special announcements and more. We promise to only send you interesting content and information you might find useful, but not too often.
You'll also receive 10% off your order when you sign up!